It seems like FOREVER since I have posted anything on here but my I left my whole month of July free of sessions so I could help with wheat harvest! This harvest has been so EXCITING! Good wheat and good weather! We couldn't have asked for more! Even though I have driven the graincart most of the time...I have had a few chances to get away and take some great photos of the harvest. The other day I was blessed with the opportunity to ride in my dad's cousin's plane and take some arial photos of the harvest....here are few favorite shots from the AIR! =)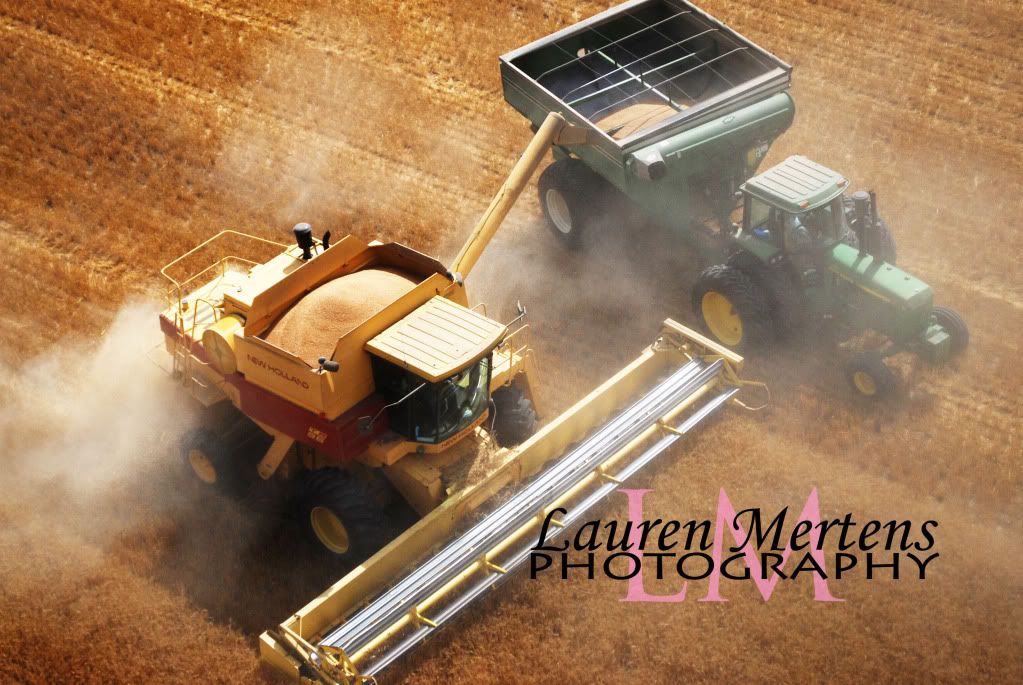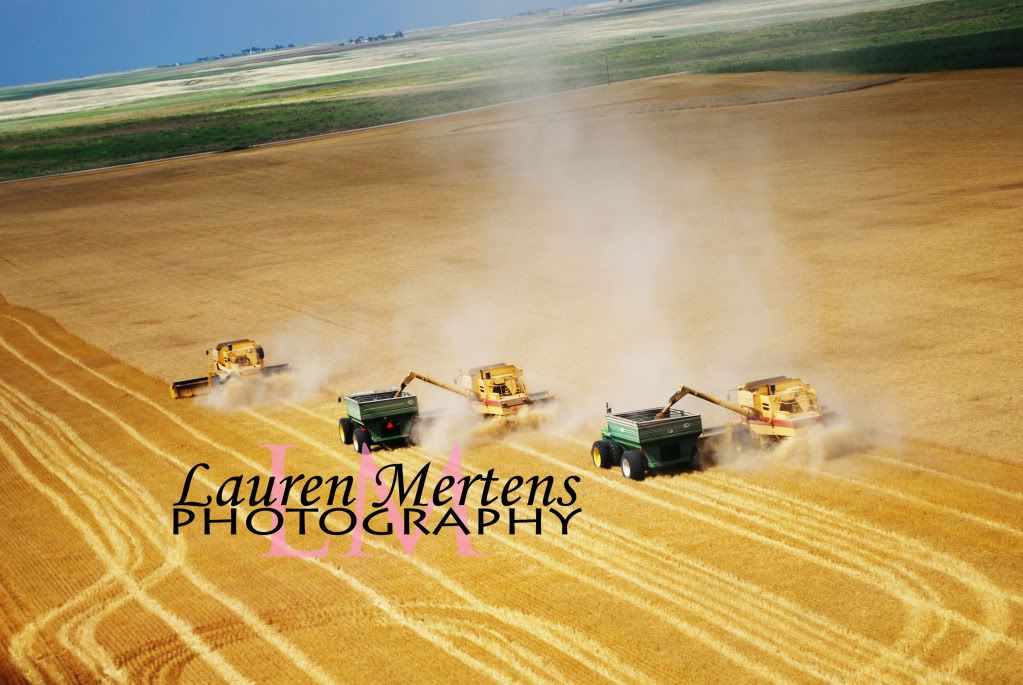 This was just a random shot because I couldn't stop taking pictures and it actually turned out pretty cool! =)
I told everyone driving the combines to SMILE BIG!
haha
they did a great job lining the combines up and "posing" for the pictures! =)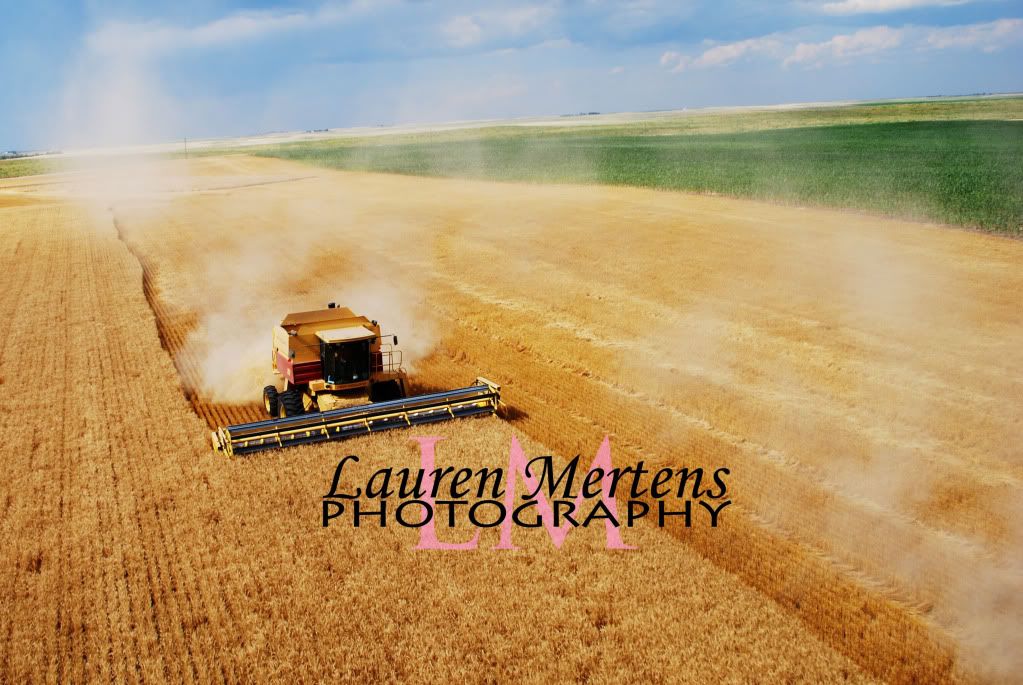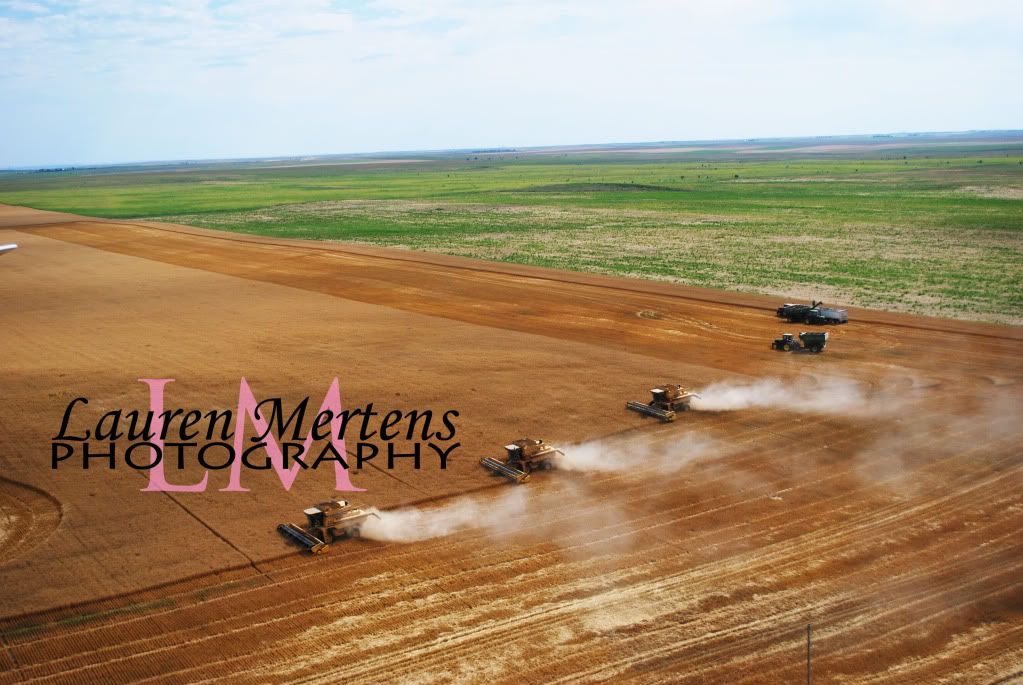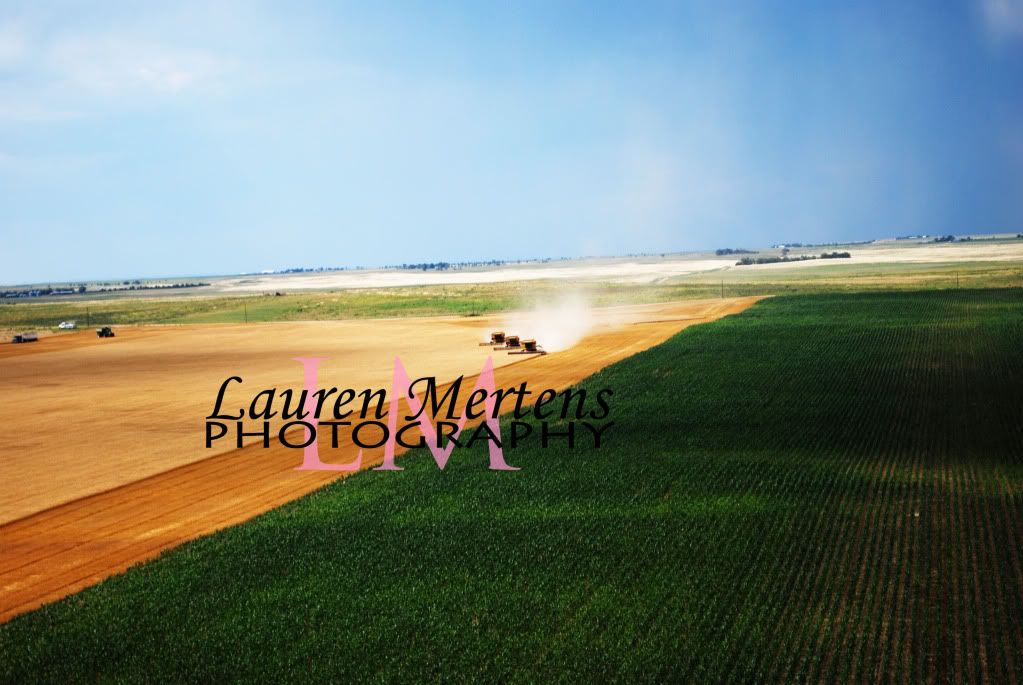 I bet this is a sight that isn't seen very often! =) We landed right in the
CRP
next to the wheat field!
Thank you so much Darrel for taking the time out of your day to take me up in your plane! It was definitely the best birthday present ever! =) I got sooooo many great pictures and deciding which ones to print will be quite difficult! Thanks again!
♥ Lauren
p.s. Keep reading my blog...I will have more harvest pics (from the ground) up shortly!
p.s. again. If you would like to see more pictures or order any...go to my website...click on "storefront"...under galleries click "all" and they will be under "harvest '09"
=)