I have to say when I woke up yesterday morning and saw that it was raining I freaked out a little...ok A LOT! I wasn't sure what I was going to do if the weather didn't cooperate! LUCKILY...the weather turned out ok. We made it through the session without getting drenched. It did get quite chilly by the end of the session though! For this session....we traveled everywhere we thought would get us that "Winning Shot" as John would call it. ;) It was so much fun! We went everywhere from corn fields to parks to train tracks! It was a blast...all except driving the WRONG WAY on a ONE WAY! Haha luckily it was the town of sterling and there were no other cars around! ;) And I wasn't the one driving...imagine that! Anyways...it was a fun afternoon and I can't believe how many great shots I managed to capture despite the weather! Here are just a few of the favorites!...Enjoy! =)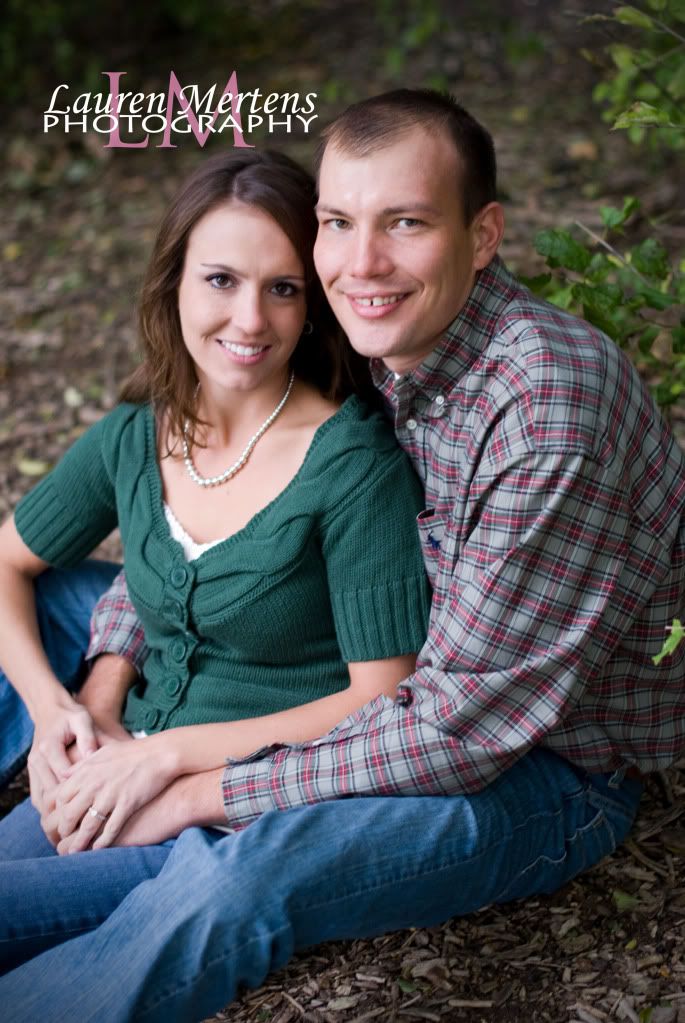 There is something about this picture that I just LOVE! =)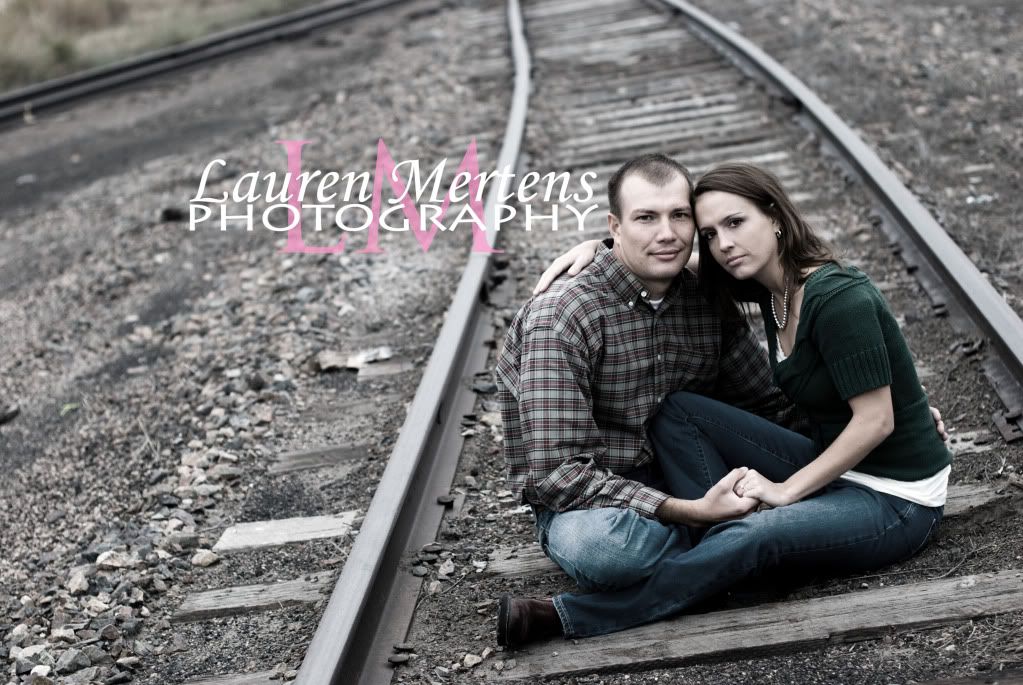 I had so many CRAZY, FUN and NEW ideas!! I was just waiting for an engagement session to try them out! John and Kari were great sports and went along with everything I dreamed up! =)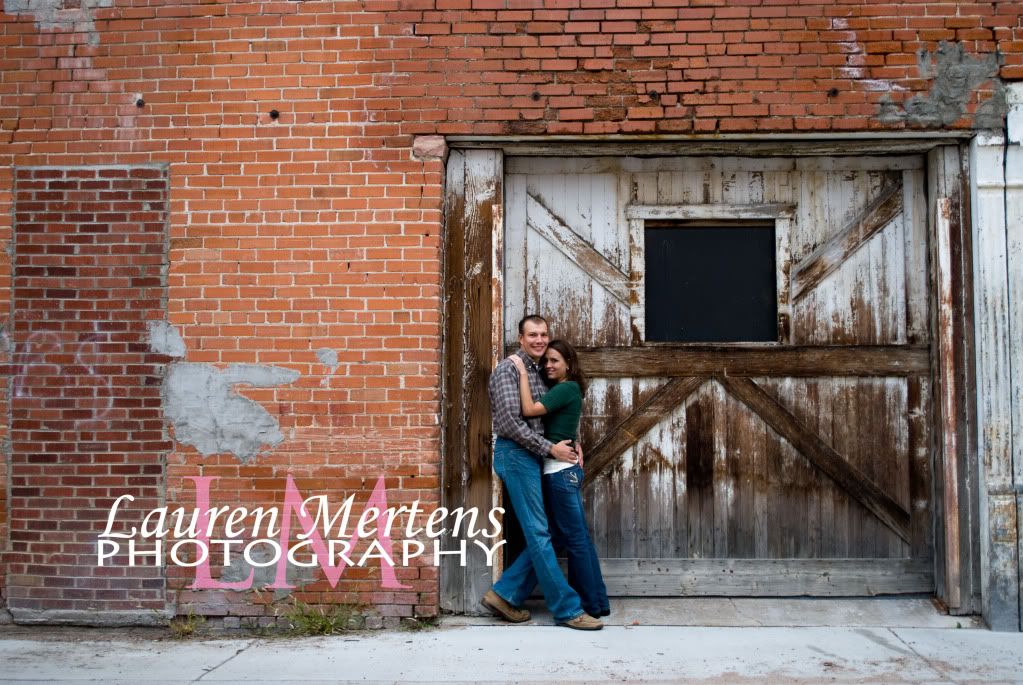 What a BEAUTIFUL ring!!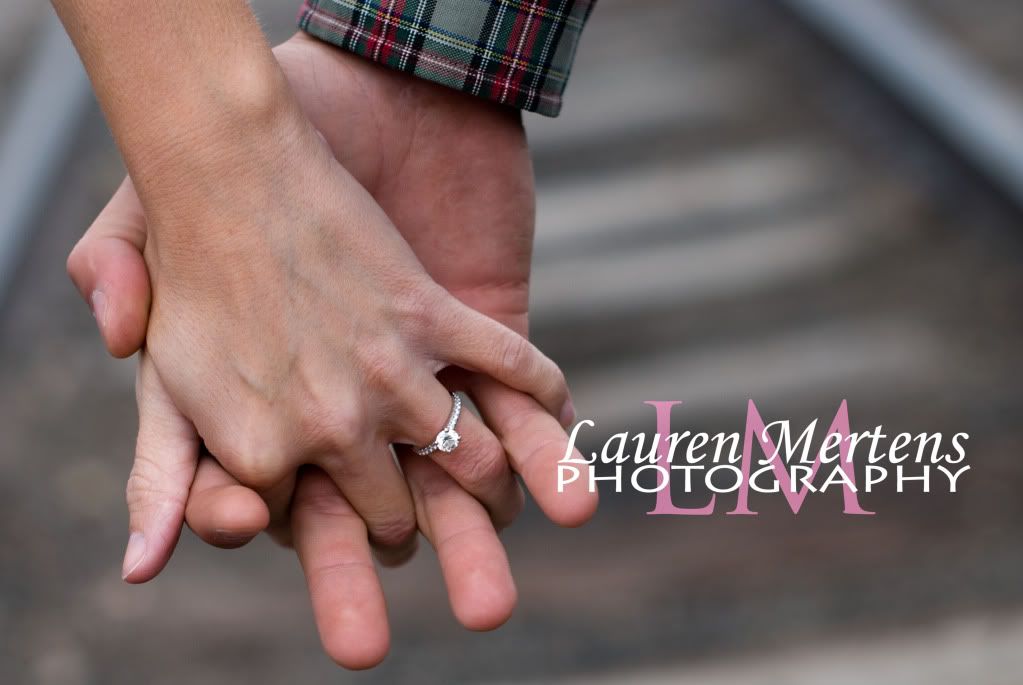 They are both soooo photogenic!!!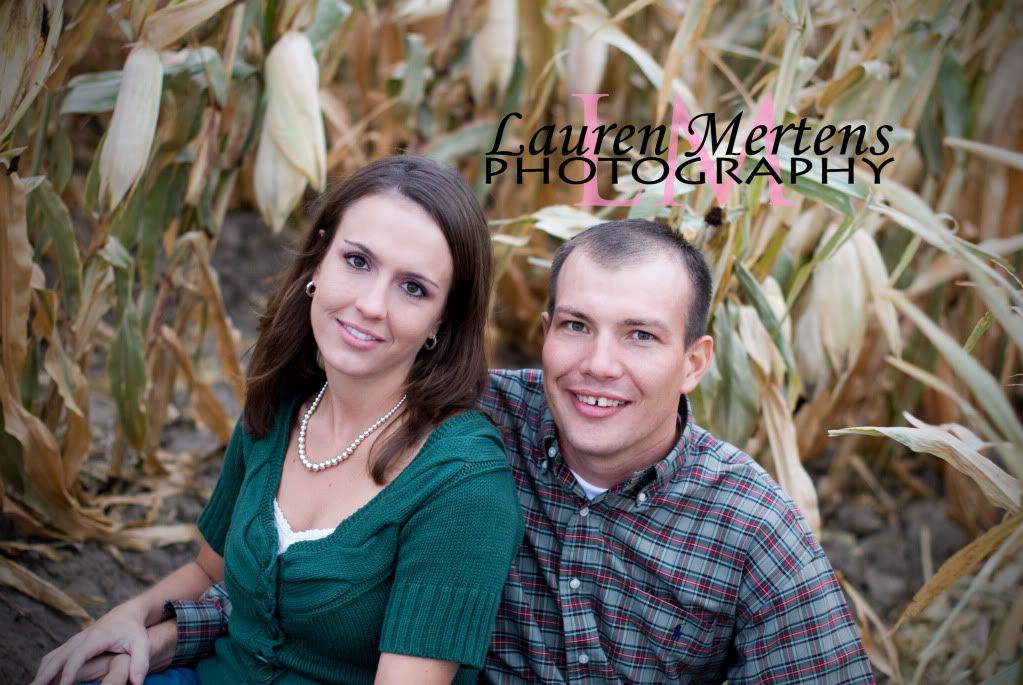 I had to tease them when I told them to sit up in the tree. I started singing, "John and Kari, sittin' in a tree, K-I-S-S-I-N-G!" ;)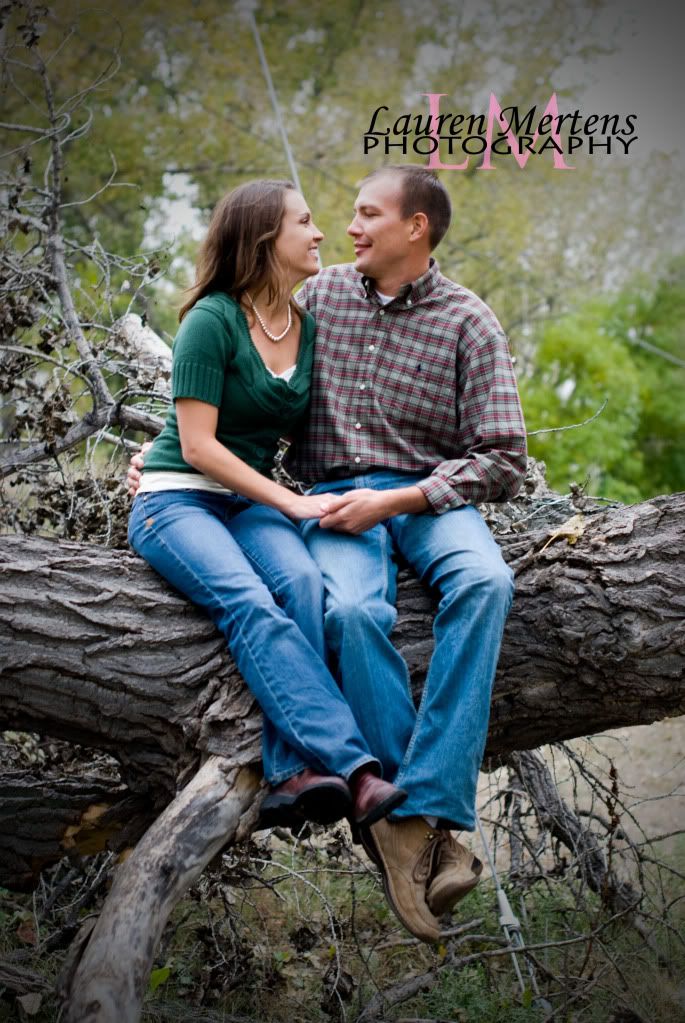 Thank you so so much for choosing me to photograph this special time in your lives!! I know you two will be happy together and congratulations on your engagement!!
♥ Lauren